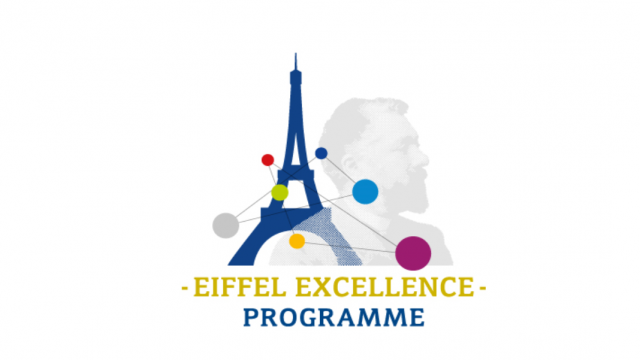 EIFFEL PROGRAM
Scholarship program of the French Ministry of Foreign Affairs "The Eiffel Program was launched in January 1999 by the French Ministry of Foreign Affairs and is designed to support international student enrollment in French higher education institutions, in the context of increased competition between developed countries for the elite of foreign students to study at the master's level or doctoral studies.
The competition is open to students who speak French and English, have a diploma of higher education or receive this year, at the age of:
- entering the master's program - up to 30 years
- entering the doctoral program - up to 35 years
Specialties: Engineering, Economics, Management, Law and Political Science
Diploma offered in France: Master or Doctorate
Duration:
Graduate from 12 to 36 months
Doctoral studies 10 months (2nd year of study in the framework of a double diploma)
Selection Procedure:
Candidate contacts French university (international cooperation department)
University sends pre-admission confirmation and application form
The candidate sends the documents and the completed application form in electronic and paper form (within the time specified by the university)
The university is applying for a scholarship on your behalf to the French Ministry of Foreign Affairs.
Deadlines for submitting documents (annually, on the website of the Consulate General of France in Kazakhstan)
Please note that the deadlines for accepting documents at various universities for this program are different (approximately the beginning of December).
Attention: you can apply for a scholarship program at only one university!
List of documents:
CV in English or French (1-2 pages)
Professional project - an explanation of the choice of study in France, future professional plans (1-2st). You can attach a letter of recommendation.
Transcript or diploma translated into French
Copy of the passport
If you are applying for a double degree program, you must attach a copy of the agreement between the universities.
Certificate of Proficiency in English or French