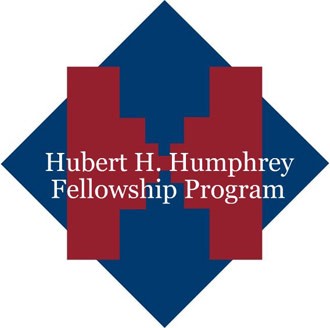 HUBERT HUMPHREY PROGRAM
Hubert Humphrey Scholarship Program provides Kazakhstani specialists with the opportunity to improve their professional qualifications at US universities for 10 months. 13 major universities in the United States accept program participants.
Specialty
Hubert Humphrey Scholarships are available in the following specialties:
Sustainable development
Agricultural and rural development
Economic Development / Finance and Banking
Natural Resources / Ecology / Climate Change
Urban and regional planning
Building Democratic Institutions
Journalism / Media
Jurisprudence and Human Rights
Public Policy Analysis / Public Administration
People Traffic, Policies and Prevention
Technology: Politics and Management
Human resources management
Education
Educational policy, management and planning
Management in Higher Education
Teaching English as a Foreign Language
Public health
Public Policy and Health Management
Fighting AIDS: Policy and Prevention
Narcology, treatment and prevention of drug addiction
Candidate Requirements
Candidates must
Be specialists in leadership positions, have the aspiration and experience of social activities, as well as the potential for professional growth
Have higher education
Have a minimum of 5 years of experience in the specialty after graduation at the end of August 2020
Speak English and have at least 525 points on the TOEFL paper version or 71 points on the Internet version
Be citizens of Kazakhstan and not have permanent resident status in another country
Candidates should not
Study at a Masters or Doctoral program in the United States for one year or more in the last 7 years until August 2020
Stay in the United States for more than 6 months from the last 5 years until August 2020.
Be a teacher, research fellow without managerial responsibilities, with the exception of English teachers or specialists in the field of drug prevention and treatment.
Required documents
Online profile
2 recommendation letters
Notarized copies of higher education diplomas and copies of diploma supplements.
Application Process
You can access the online application form at https://apply.iie.org/huberthhumphrey
The deadline for submitting documents is July 25, 2019.
Selection of candidates is carried out by the US Embassy in Kazakhstan and is considered by an independent commission in the United States. The International Scholarship Council endorses the final selection of participants. The list of participants who received Hubert Humphrey Fellowships will be announced in March 2020.